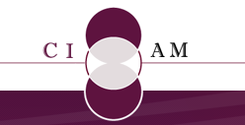 CI-AM is a French management company, created by two financial market specialists.
The fund is a Luxembourg SIF, and the company is accredited by the AMF.
During its three first years CI-AM managed a Merger Arbitrage fund (investing into merger-acquisition transactions officially announced in Europe and North America). Since 2013, the fund has moved towards a more global management of M&As and corporate events, orientating the portfolio toward an activist approach of situations.
Management team

Catherine BERJAL
Co-founder
C.E.O and management director
Specialized in M&A strategies since 1998
Anne Sophie d'ANDLAU
Co-founder
C.E.O
Experienced with M&A strategies and Event Driven fund management
Funds
For all questions about the CIMA OPPORTUNITIES fund, please contact:
Pierre de VAZELHES
+33(0)9 54 10 97 18
pdv@sodevin.com